Rain Henderson interviewed our designer, Sean Ferg(uson), on behalf of the local AIGA chapter to get a sneak peek into the busy life of a graphic designer in Jacksonville, FL.
---
Check out the original interview, written by Rain Henderson (@rainhendo, rainhendo.com) or keep reading below:
---
Who wants a bad-looking brand? Not this duo. Established in 2018, Ferg Creative is one of the hardest working teams you might have never heard of. We got a sneak peek into the busy life of their designer, Sean Ferg(uson). 
Let's go a bit into your background, why did you decide to go into graphic design/did you consciously decided on a graphic design, or did you organically happen upon it?

Originally, I wanted to be an artist. You know, just live in a shady loft made of concrete while painting murals on cardboard boxes, living on the edge (I also wanted to shred in a heavy metal band). When I moved from my parent's place, I quickly learned that it wasn't going to be a lifestyle that I could sustain or enjoy.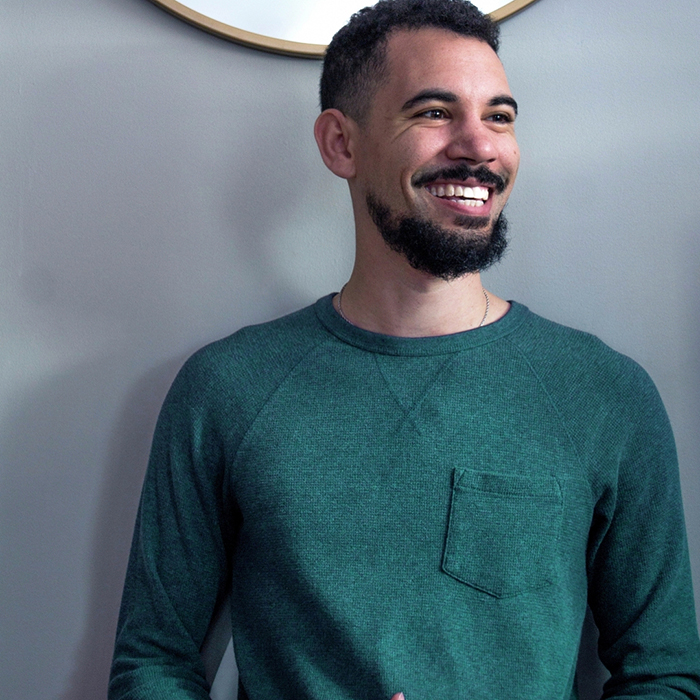 My dad was into computers when I was young, so I got early exposure and even took courses on web development and photoshop in middle school. A lot of people in my family are artists, musicians, and writers, even the ones that seem more business-minded.
When I got into University, I followed in their footsteps and went straight into the art program and learned about graphic design as being a way to balance having a career and not selling out to the man (that's the way I used to think about it, haha). I also wrongly believed that I'd be developing video games. I was reintroduced to HTML/CSS, along with all of the precise art of design. Even though I wasn't building the next best thing since Frogger, I was into it, so I stayed on course.
What was your first job/internship?

I interned with Harbinger Sign. I wasn't the best intern. I'm shy by nature and had some foggy rose-colored glasses about how a design studio operates. I loved the opportunity, and am grateful that they put up with my naïveté.
My first job out of university was at Native Sun Natural Foods Market as a graphic designer, where I am currently employed. The Marketing team there played a huge role in the development of my speed, skills, and understanding of the inner workings of brand design. It's a small team, so we each have to wear a lot of different hats, which is nerve-racking at times but ultimately helps you grow. A lot of folks there have side hustles, which inspired me to do the same.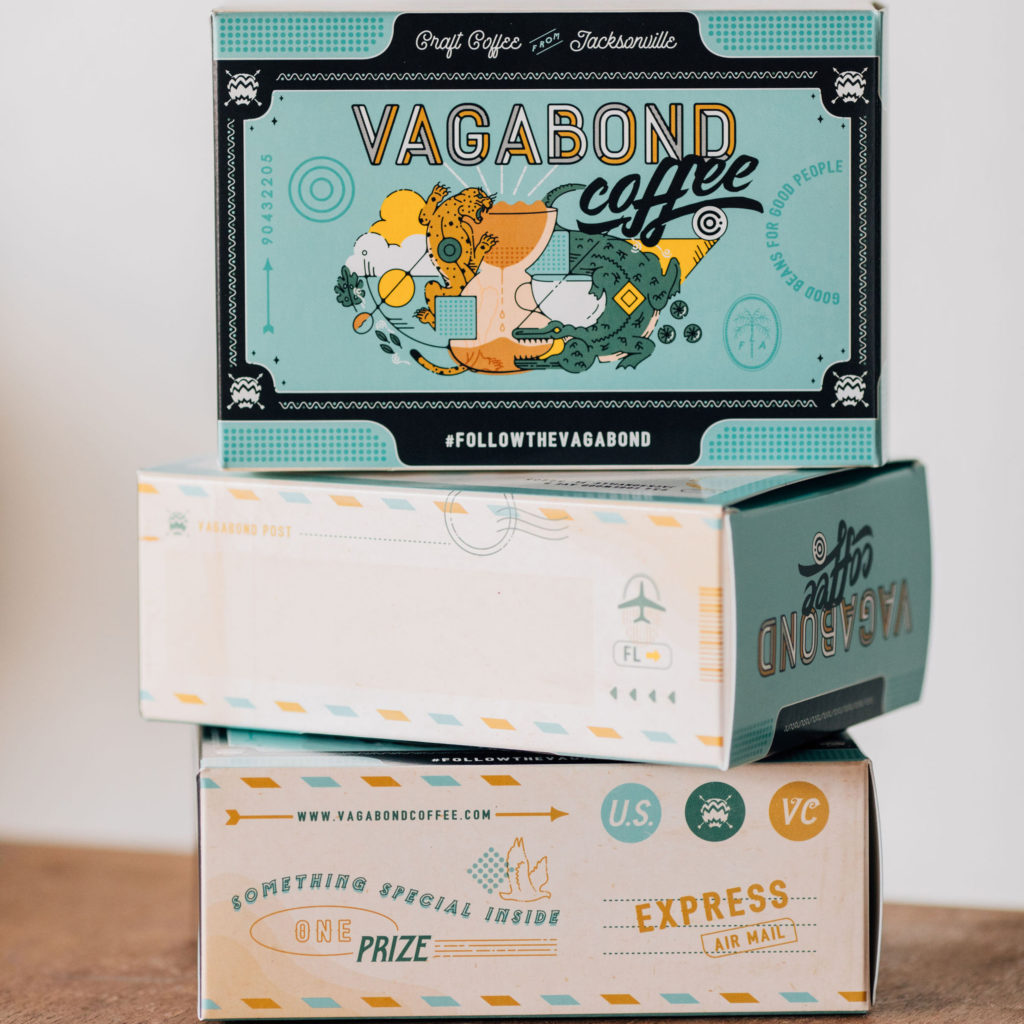 Where do you currently work, and what is your role? What is a typical day like for you?

I previously worked as a graphic designer at Native Sun and currently in Ferg Creative co-owned by my wife, Hana, the marketing guru, and myself. I roll out of bed, kiss my wife on the face in the morning, grab some home-made cold brew, think about working out, feed the parking meter (I live Downtown), listen to The Daily, and Drunk on Lettering on the way to work. I get home around 6 or 7 and usually start answering emails and getting to Ferg Creative work until 11 or 12 and repeat. Oh, I also take a shower at some point in all that, I promise!
If I don't have work after work, I'm usually hanging out with my wife Hana, tinkering with a raspberry pi, or making candles (like a fragrance wizard). Basic stuff. Eventually, I want to get back into surfing.
What is the biggest risk/scariest thing you have had to do to push yourself forward?

Choosing to go full-time into contract work. I've been reading up on everything I can find and talk to anyone who doesn't hate talking about the business as much as possible. It's happening in the near future, so the leap is ahead, I'm just a little shook by heights if you know what I mean. Nah, mean?!
Who is your greatest influence as a designer?

It's a list, sorry about it.
Tad Carpenter, the only designer I have ever heard speak live.
The Hood Sisters, they make me feel like I can do anything, plus they can't make something look bad if they tried, they're amazing!
Meg Lewis is pretty much the gold standard for personality and swagger.
The Futur are great teachers and role models.
And if I want to be inspired, I always look at Bene Rohlmann's illustration work. I'd also like to thank my parents, my wife, my sister, all my friends at…..(queue Oscar music).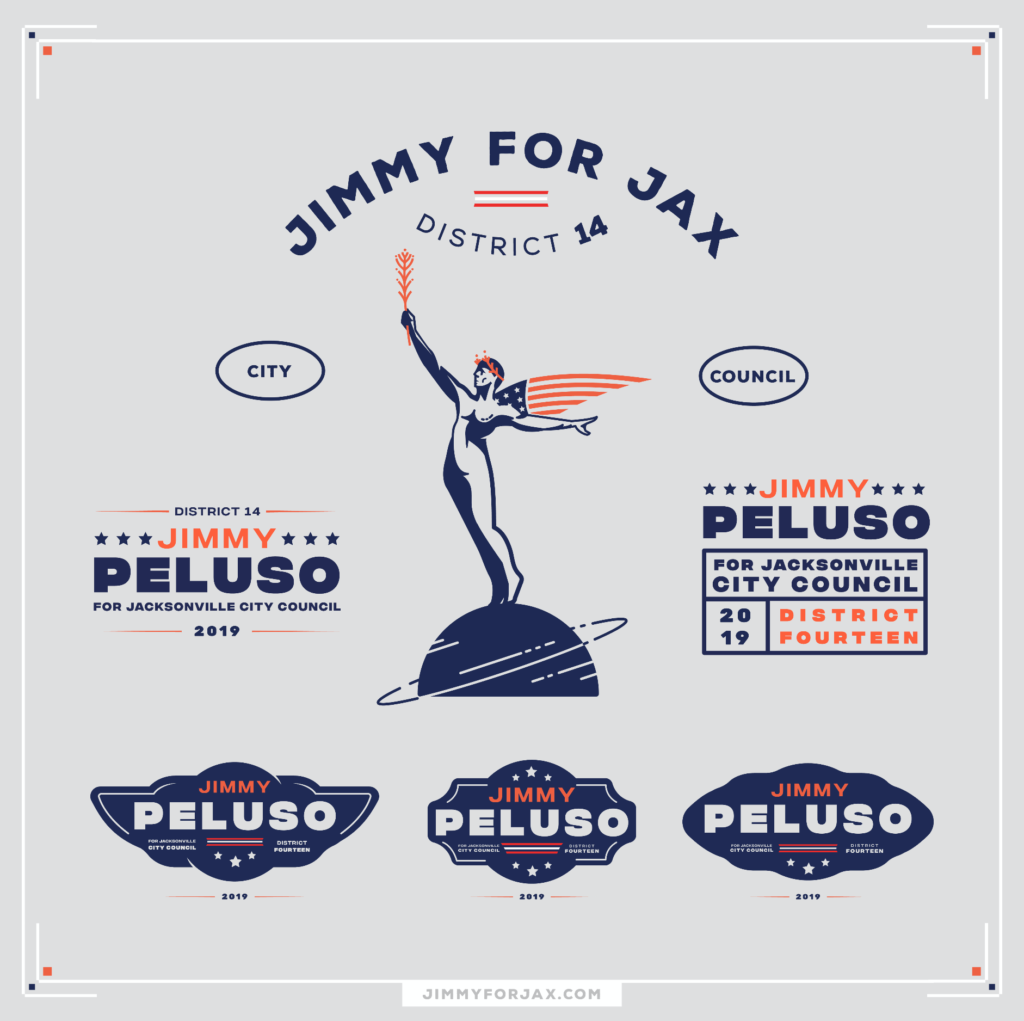 How does living in Jacksonville affect your creativity?

Honestly, I don't know. I've been here my whole life, so I'm probably taking it for granted at this point, I can't put my thumb on it. The city life here still has a small-town vibe. The community here is really nice. There's music all over the place if you look for it. People's creativity is plastered all over the place.
What's the best piece of advice you've received (and who said it)?

"Protect Ya Neck." –Wu-Tang Clan.
I still have an unblemished neck to this day.
What are some of your favorite types of projects to work on? What kind of client do you get excited about working with?

I love working on positive brands that are trying to make a difference in their community. I'd love to work with a recycling company. I also wouldn't mind something surf-related, can you dig it?
Is there anything special we should know about you:

Nope. It's a secret.
Last but NOT least!!!!

Do you have any advice for young(er than you) designers?

Get a mouse, take care of your wrists and your posture, the posture monster WILL get you if you're slackin'. Find a hobby that has nothing to do with design. Make time for the people you love. Learn how to code.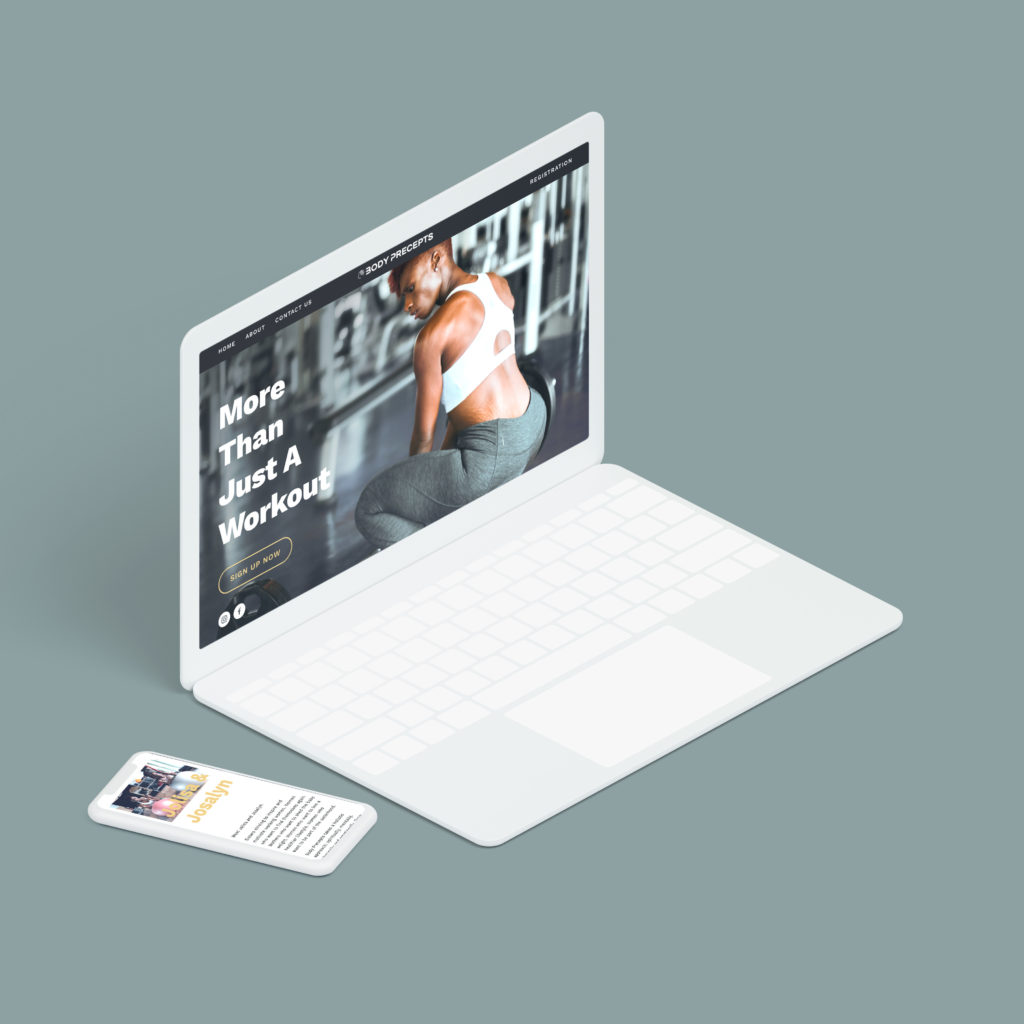 🚨 Rapid Fire Round 🚨
Spirit animal?
Water Bear
What's your favorite ad campaign?
Got Milk?
Yanni/Laurel?
Yanni
What's you're favorite letter to draw?
Q
Netflix or Hulu?
Netflix
Go to meal to cook?
Stir-fry and Avocado Toast with balsamic glaze topped with a poached egg on the side
Greatest fear?
Brain Aneurysm
Longest shower thought?
Is a pizza a sandwich? It's basically an open-faced sandwich, in that case, what's not a sandwich?
Favorite TV show now / when you were a kid?
Peaky Blinders / Static Shock and Card Captor Sakura
Most used emoji?
🏄🏽‍♂️ – Surfer Emoji
Guilty pleasure?
Eating Sour Patch Kids and watching Charmed.
Shameless plug…
www.fergcreative.co
( not .com 😒 )
—
Rain Henderson
Membership Committee, AIGA Jacksonville
@rainhendo, rainhendo.com